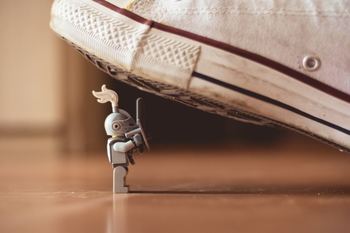 You have an audition for a band to replace the lead singer and you've been practicing all their songs in anticipation of getting the gig someday. The audition time rolls around and you find out a good friend of yours decided to audition as well. Although you tell yourself you're happy he's auditioning, when you see him in person you say something mean spirited. There is a reason why you lose your cool.
Everyone is facing their own inner demons. Ugly memories and negative circumstances can eat away at you. If you don't address the real issue, you may find yourself saying and doing mean things. Then you hide your head in shame but the damage is done and you've hurt someone deeply. Take care of your heart and speak to someone who can help you deal with these feelings.
We are all fragile and need to care for each other. Sure, it will suck for a bit if you don't get the gig and your friend does, but that has no reflection on who each of you are as people. Do the right thing and be supportive of those around you.