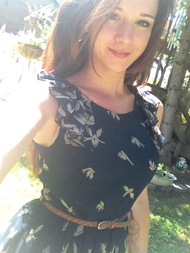 Hey Zukoids!
Last week, Allyson Cobin asked about places where young kids can perform or do karaoke.
I actually had the same issue over the past few months trying to find to a karaoke place for myself! They are pretty rare nowadays and usually only happen on specific nights. Finding a good place for an older crowd was so difficult!
And when I began researching karaoke places for kids this week, it was even
more
difficult! I was stuck! The only places I came across were located in NYC, which is probably a little too far for most kids in our area!
Places in NYC:
Chorus Karaoke
is located in Midtown

,

and has Sunday family specials! $60.00 gives a family of 2-6 members up to two hours of karaoke, food, and soda.
Karaoke Duet has a few Manhattan locations and is relatively fairly priced, charging from $4.00 to no more than $8.50 per person per hour. At Karaoke Duet, rooms are set up for a more private karaoke session with close friends and family!
I found this information on the website, Mommy Poppins. It's an awesome site to find fun things kids/

tweens

can do around the area! You can check out their website for more ideas.
After coming up basically empty handed, I thought: "This isn't fair! How could this be? Why aren't there fun places for kids to do these things?"
So, Zukoids! Tell me; do you have any ideas? What should these kids do? Do you know of any fun outlets where kids can perform?
Zuke understands these struggles, so she's decided to host a Karaoke event at the PAL in West Milford, NJ. It takes place on Saturday, September 28th, from 6:30 p.m.-10:30 p.m. If you're interested in signing up to perform, contact Zuke at
campzuke@me.com
. If you'd like to attend, there is a $10.00 performance fee and $3.00 general entrance admission fee.
Thanks guys!
Casey O
casey@zuketunes.com