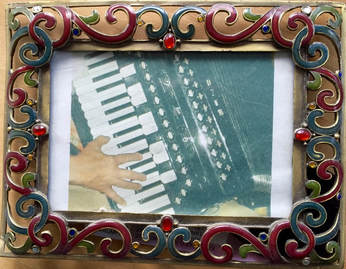 I grew up watching my father play accordion. He would move while playing as if it the instrument was an extension of his body. Movement with song is natural, so is it social conditioning that has caused us to freeze our body while singing? Or have too many vocal teachers told us to stand still? I say move your body and feel everything!
My life in music started on piano at age 7. At first I concentrated on perfect posture and keeping my hands and wrists at the correct angle for precision and agility. The older I got, the more my body relaxed and I started to feel the music from the piano through my whole body. One of my teachers used to tell me to read about the composer I was working on and then try to imagine I was in his body playing his music. If the composer had a very troubled life I would allow myself to feel pain and sorrow into my fingertips hoping it would translate as I played. If the music was written for a joyous occasion I would do the same with my body.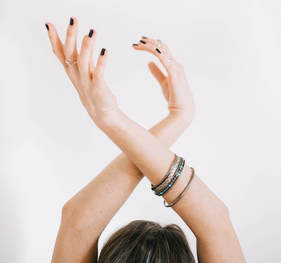 Once you've learned the craft of your song, it's time to let go into the body.
I want my students to feel the vibrations and the emotion of a song down and through every part of their body. Music is sacred and should be shared with that intention. If you hold back at all you are denying a beautiful gift to your audience.
I've always felt the winter season is the best time to reflect and hibernate on how you intend to share your gift of singing. There's no greater gift that what's inside of you. The best gift is you — singing!