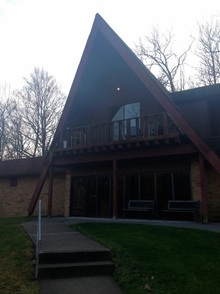 Hello singers! If you're not in the West Milford area, this might not interest you as much, but I wanted to let everyone know that the coffee house (1073 Westbrook Road) has recently re-opened and is ready for business. It's a free venue that used to be
the
place for performers, and we're hoping to make it like that again. Although it mostly markets to West Milford High School students, students from other schools are allowed in as well (make sure you bring I.D.!) as are graduates (as guests of a high school student). They've got a lovely little stage area (no sound equipment yet though, prepare accordingly) and some very cool lighting. It's open 7:00 to 11:00 Fridays and Saturdays, however, if you want to make it more of an event, or have it open on another night, email Jane or Jayme (emails listed below). Next week, I'll talk about how to advertise J.
Emails:
Jane Dellosso:
daycamp@westmilford.org
Jayme Alfano Mulhern:
recdirector@westmilford.org
Teen Coffee House Facebook Page
Calendar of Events
The student council is hosting an event open to all high schoolers December 21st, to celebrate the end of the world… Guess who came up with that one? ;)
Let's make this the most swankified place in town!
- Sophia Metcalf