Garden of Music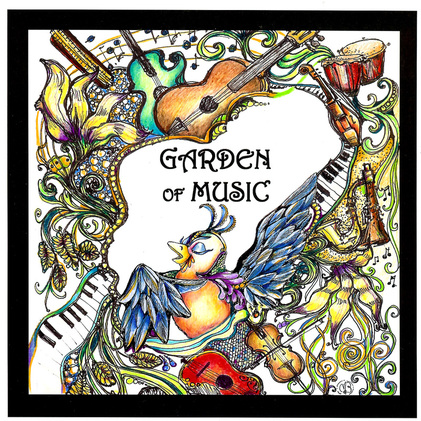 Zuketunes
is proud to present
Garden of Music
,
a compilation of songs from 9 extraordinarily talented young musicians.
All proceeds from
Garden of Music
benefit
AmpleHarvest.org
, an organization which seeks to reduce hunger and malnutrition in America by enabling gardeners to donate their excess harvest to the needy in their community.
Since its founding in 2009,
AmpleHarvest.org
has facilitated the donation of millions of pounds
of locally grown food to thousands of food pantries across the country.
Gary Oppenheimer, Founder of
AmpleHarvest.org
Jake Antelis of
Jantelis Productions
, Producer/Mixer/Engineer
Martha Boshart
, CD Cover Art
---
Tom CampFind Your Way

Music & Lyrics © 2012 Tom Camp, Vincent Agresta

Bkg Vocs, Basha Grewal

Dan TothA Better Place

Music & Lyris © 2012 Daniel Toth

Cousins LiveSome Of Mine

Music & Lyrics © 2012 Erik Parian, Daniel Spadaro, Jamie Spadaro

Emma FeronyNo One Knows

Music & Lyrics © 2012 Emma Ferony

Matt RoyI Need You

Music & Lyrics © 2012 Matthew Roy

Nicky CostabileThe Battle

Music & Lyrics © 2012 Nicole Costabile, (P) The Vine Music Publishing