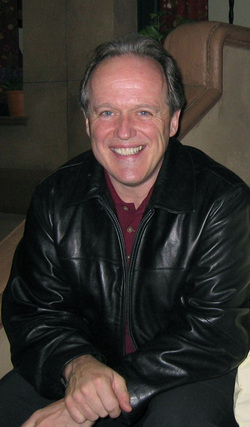 DR. E. MICHAEL HARRINGTON
: composer, musician, consultant, professor, teaches courses in music entrepreneurship and the future of the music industry at the
Berklee College of Music
. He taught intellectual property law and courses in music, music and entertainment industry, social media and technology at William Paterson University (2008-2012). He was Professor of Entertainment & Music Business in The Mike Curb College of Entertainment & Music Business at Belmont University (2000-2008), and Professor of Music Theory, Composition & Ethnomusicology in the College of Visual and Performing Arts (1985-2000) at Belmont University. He was the 1995 Jemison Distinguished Professor of The Humanities at the University of Alabama-Birmingham, an endowed chair funded by the National Endowment for the Humanities. He is a member of the Leadership Music Class of 2007 and has taught at the University of Miami, the University of Pittsburgh, Ohio State, UAB, and WPUNJ. Eight (8) interviews of Harrington were selected as Shockwaves NME Awards 2010 Videos and are posted and streamed from
NME.com
.
He has taught training sessions at the Harvard University Law School, delivered the keynote address to the Texas Bar, been a guest speaker at the Boston Bar, and delivered presentations at more than 150 international, national and regional meetings of more than 75 different organizations including the Future of Music Coalition Policy Summit, Experience Music Project, Montreal Pop International Music Festival, the Copyright Society of the United States, Americana Music Association,
Society for Ethnomusicology
,
American Musicological Society
, CMS, the
Music Library Association
, Society for American Music, European Union Film Festival,
Minnesota State Bar Association
, Institute for Comparative Studies in Literature, Art and Culture at Carleton University (Ottawa), Leadership Nashville, Rotary International, the Digital Summit, the
Brevard Conference on Music Entrepreneurship,
American Society for Business & Behavioral Sciences,
Lipscomb Entrepreneurship Center
, NEMO,
MMC
, 2NMC, IASPM, IBMA, ACA, PCA, MTSNYS,
MEIEA
and others, lectured, performed and taught master classes at more than 70 universities throughout the U.S., Canada and Puerto Rico, including Harvard Law, George Washington Law, Boston College Law,Cardozo Law, Brooklyn Law,
Loyola University Law
, Suffolk University Law, Duquesne Law, William Mitchell Law, Berklee, NYU, Eastman School of Music, UCSD, UCR, Emory, Vanderbilt,
Illinois Wesleyan
, Miami and others.
Harrington is presently serving on the boards of seven different organizations including Future of Music Coalition Advisory Board, as well as an expert in an international consortium on copyright issues and the future of the music industry funded by Brazil's National Counsel of Scientific and Technological Development, and has been a consultant to the Electronic Frontier Foundation, the Music Plagiarism Project at Columbia University Law School, the Copyright Infringement Project at UCLA Law School and others.
He has been interviewed by print, radio, television and Internet sources including The New York Times,
CNN
, Wall Street Journal,
Time Magazine
, Huffington Post, Forbes, Reuters, Washington Post, Inc. Magazine, Rolling Stone Magazine, NBC's "TODAY Show," People Magazine, BRAVO, the Biography Channel, Ovation TV, ABC News.com, USA Today, The Associated Press, National Public Radio, PBS,Canadian Broadcast Corporation (CBC) Radio 1, XM Radio, Radio Australia, Radio New Zealand, The Christian Science Monitor, PC Magazine, Money Magazine,
Music Business Radio
, Investor's Business Daily,
Eye Ball Magazine
, Office.com, MIT Tech Review, The Miami Herald, Des Moines Register, Barely Legal Radio, The Ottawa Citizen, Mergers & Acquisitions, People Magazine, The Los Angeles Times, Life Magazine, Billboard Magazine,
CNNfn.com
, Salon.com,
Artisthouse Music
,
Gelf Magazine
, Yahoo.com, The World African Network, the World News Network, The Seattle Post-Intelligencer, San Diego Tribune, Inside.com, Readers Digest, New York Post,
American Songwriter
, ABC News Radio and others.
He has worked as an expert witness and consultant in music copyright issues involving the Dixie Chicks, Woody Guthrie, Lady Gaga, Jib Jab,
DJ Danger Mouse
, Steven Spielberg, HBO, Mark Burnett, Citadel, Akon, T-Pain, Lauryn Hill & The Fugees, Steve Perry, Collin Raye, Patty Loveless, Tupac Shakur, Keith Urban, The Houston Rockets (NBA), Beatallica, Mariah Carey, The Turtles, The Monkees, Ne-Yo, Cross Canadian Ragweed, Avril Lavigne, Mystikal, Britney Spears, 2 Live Crew, Rascal Flatts, Sugar Hill Gang, Lonnie Mack, Hasbro, Ford, Heinz, Publix, Insight International and others.
Harrington has created more than 25 university courses including "Music & Social Media 1," "Music & Social Media 2," "Technology, Law & The Future of Entertainment," "The Entertainment Industry In New York," "Legal Issues In The Entertainment Industry," "Music Copyright Infringement from Bach to the Beastie Boys," "World Music," "African American Music," "The Beatles," "Music Of Africa," "The 1960′s," "Music Of The 1970's" "Music of Miles Davis," "Music of Nashville" and others.
---