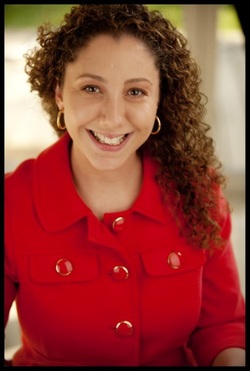 Admitted to practice in the States of New York and Florida, Joyce Sydnee Dollinger is an attorney who has been practicing law and working with entertainment businesses and individuals for over 13 years. She has worked in-house for music and media businesses, and also founded music management and concert promotion companies and even launched her own record label. She is currently in private practice and is "of counsel" at Dollinger, Gonski & Grossman, which was founded in 1977. She's a third generation attorney—following her father and grandfather.

Ms. Dollinger practices in the entertainment law field and concentrates on music law transactions in addition to corporate and business entity dealings and select film and television representation. One of Joyce's clients is a company called Wear Your Music. They design, manufacture and sell innovative music jewelry and donate a portion of the profits from each sale to charities that benefit the music community. Ms. Dollinger also works with Cyber PR in helping independent artists get the most benefit from their creative endeavors. Another enterprise client she works with is a both a producer and distributor of premium mobile content and a service provider of mobile marketing solutions.

Before entering into private practice, Ms. Dollinger enjoyed a successful law career in the music industry for major and independent labels such as Arista, RCA, BMG Special Products, Motown, Island, RykoDisc, Palm Pictures and Sony Entertainment. Ms. Dollinger was also creator and co‐founder of a concert‐promotion company that launched Camplified, which provided exposure to emerging artists at unique venues, as well as vice president and in‐house counsel for a talent management firm representing major recording artists, songwriters and producers. Some of her career highlights include: negotiating with a record label to reclaim ownership of music masters for a recording artist; and spearheading all contract administration, administering all intellectual property assets, and drafting and negotiating cutting edge contracts and licenses.

Ms. Dollinger has been passionate about music and law for as long as she can remember. While still in high school she secured an internship at Rolling Stone magazine, and during her college days at Bucknell University, she produced an outdoor‐rock concert featuring the Indigo Girls, interned at NBC in media relations and the ABC morning show "Good Morning America." After enrolling at the University of Miami School of Law, Ms. Dollinger immersed herself in many extra‐curricular activities including working in the Miami City Attorney's Office and serving as research editor for an international law journal.

Since 1998, Ms. Dollinger has been affiliated with the National Academy of Recording Arts and Sciences (The Grammy Awards), and was a former‐contributing writer to Vocal Mag, Music Dish and the Indie Music Newsletter. She also served as director of business affairs for Powerhouse Group Inc./Inner Circle which was a conglomerate of young executives from various major record labels providing business networking and social events for music industry taste makers.

Ms. Dollinger is a frequent guest speaker on topics surrounding entertainment law, careers and artist management. Speaking engagements include: the Practicing Law Institute, Law School Admission Council and the annual CMJ Music Marathon. For four years she had served as the CLE Program Co‐Chair and Program Director of an all‐day Music Business Law Seminar presented by the Entertainment, Arts and Sports Law (EASL) Section of the New York State Bar Association (NYSBA) and the CMJ Music Marathon & Film Festival.

Ms. Dollinger lives and works in New York City.


---