MERCURIO NADEL MUSIC
Production Team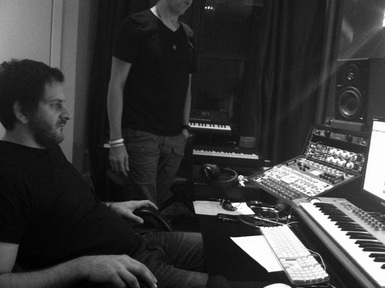 Mercurio Nadel Music

Lee Nadel and Rich Mercurio are New York based musicians who have worked with countless artists including Regina Spektor, Jewel, Enrique Iglesias, Katharine McPhee, Vertical Horizon, Idina Menzel, Chris Whitley, Matt White, Lenka, Emma Roberts, Jonatha Brooke and Ben E. King. Currently, you can hear

Rich's

drumming every Monday night on NBC's hit series, Smash.
Successful in their own endeavors, playing, writing and producing, they decided to join forces in 2009 and created their own production company. Since their partnership began, their primary focus has been writing and producing for other artists, film, and

tv

as well as engagement marketing, and brand strategy.
In addition to their touring and production work, Lee and Rich have put together live bands for many of their production clients, and several noteworthy artists including Taylor Momsen, Regina Spektor, Lenka and Matt White.
Lee and Rich bring the same dedication, creativity and originality to their productions that have made them sought after musicians for years.
Contact Lee and Rich at
mercurionadelmusic@gmail.com
---